Graduate & Professional Student Association
Announcements & Events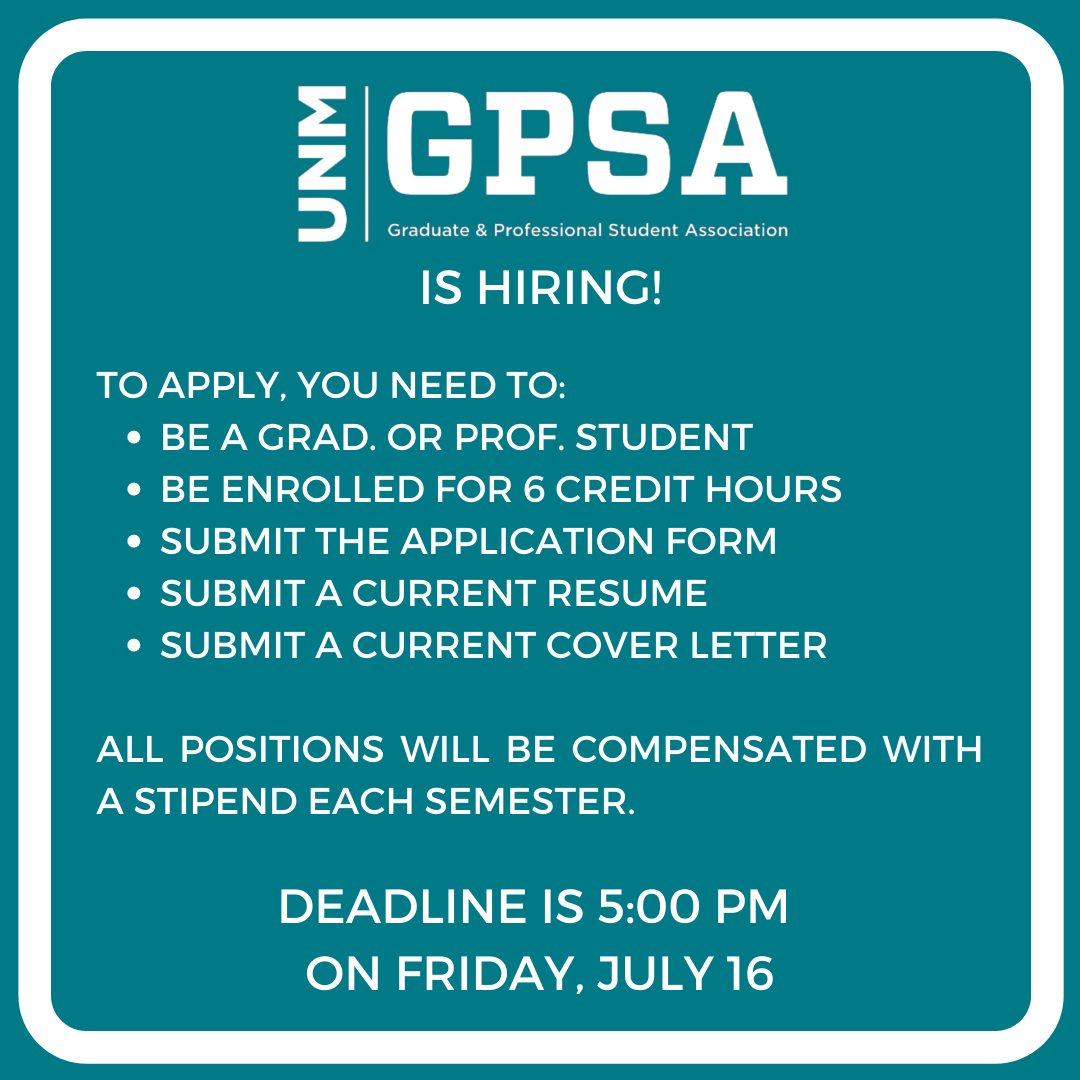 GPSA Initiatives 2021-2022: How We Help 
Increase the security and accessibility of the GPSA office.
Assess GPSA to modernize and improve the functionality and overall structure of the organization.
Strategically focus on improving GPSA communications with students and other UNM organizations.
Establish a presence on North Campus to promote the services that GPSA provides to all UNM graduate and professional students.
Reestablish GPSA's positioning with the National Association of Graduate and Professional Students (NAGPS).
Foster a positive and inclusive culture of graduate and professional students at UNM to boost involvement and school pride.